No matter what type of organization you're leading or what business you're in, it's a fact that managing mission critical information and being able to pull ad-hoc reports saves time and money. QSACK has designed, developed, managed and implemented customized database solutions that have advanced the speed of business processes – thereby increasing value to our clients.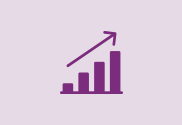 Our clients have benefited from custom database solutions resulting in:
Advanced technology
Integration architectures
Increased data availability
Improved service levels
Better IT responsiveness
We adapt our proven best practices to fit the client's unique requirements. From strategy through evaluation and testing, our team will coordinate the project with your internal processes, capitalize on your legacy systems and harmoniously mesh with the culture of your organization.
QSACK is poised to meet the needs of any client – large or small. Use the form below to contact us today to discuss your goals and objectives.